Man and women are different. They want same thing to love and be loved by but different are the ways to reach at the goal. Both need same things understanding and respect if you made any imbalance between these two factors then your relationship will be in danger.
You could develop understanding by felling important and giving great place to your partner. Many male complain about their partner we are unable to understand women what are their needs and what they like to do from male? Yes, friends it is true no one knows what is going on in female brain or what her heart is planning for. But still Male can easily make her feel important and can be close with her here are some very easy tips for that.
· Lots of hugs and kisses- a new study has suggested couples who kisses and role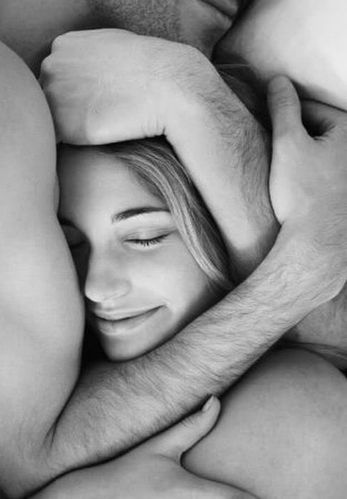 themselves in lots of hugs have lower level of stress hormones in their bodies. So this study says that kisses and huge are good for your body. Beside body it is also good for your mind and relationship. Kiss her when you are going on arrive at home. Hug her without any reason. Discover new types of kisses and hugs. Let her feel your emotions by your hug and kisses. A warmed hug can be support, sentiments, sorry or thank you. Let your act speak without word. She will feel your emotions as well as feel her importance for you.
· Paying little attentions- women always complain that women have to fight continuously for men's attention. This will make her feel bad. Pay little attention to her and see the change in her behavior. Notice her little things such as new dress, new jeweler, change in foods test and her wax legs. Only noticing is not enough compliment her or give your suggestions. Any women will feel good when she learn that her man is paying attention to her.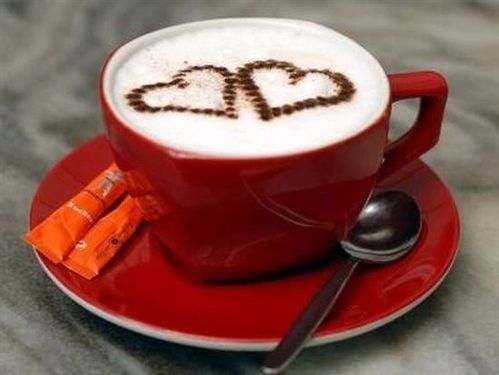 · Gifts and Surprises-any women love to get gifts and surprises when it comes from your love then it will be more delighted. Gifts without special day will make your day special. It is not necessary to spend much money for changing general day into special. Just one rose can be a gift. A note "I LOVE U" can be also surprise or making coffee for her is also good surprise for her. Preparing her favorite food can also be one good example of surprise. These are the ways you can make her feel that how much she is important for you. These surprises and gifts will specie your relationship.
· Little naught things- women love naught men. Kid hidden in you be let him come out just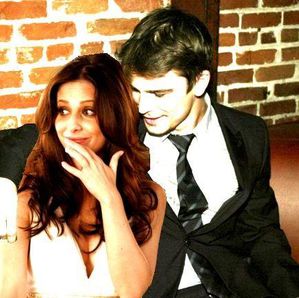 to please her. Do little naught nothings with her. Take some ice cubes and put it in her wear dress or dance in front of her as cabre dancer. Text her that you have an emergency called to you. When she will make a call then yes you need to her important thing and that is "I LOVE U". Such naught things will please her and make her feel that she is in your mind no matter where you go? What you are doing?
· Trust her- trust is the thing which everyone expected from partner. It is invisible but surely anyone can feel and imagine bout it. In modern days no one likes to see another's poked nose not a partner also. So show your trust to your female. Don't ask too many questions to her. If she told any information or ask your suggestions then only you tell what you feel about. If you are worried about her tell her directly what you are feeling never cross check her. Wining a women heart is easy but keeping in that is most difficult.
· Emotional support-science says that women are more emotional than men. Men provide goods to women high cosmetics, royal life style but women are more concern about their emotional needs not material. Women still ditches. Do you know the answer why woman ditch? Emotional needs are the answer! So if you want devoted women give priority to her emotional needs. Give emotional support to your women when she needs it. Your emotional support will make her confident and make her feel important for you.
· Give your shoulder to lean on- whenever she feels sorrow give your shoulder to lean on. This may not help you directly but this will help her to start thinking about you and your impression in her life. Women lean their head only on those shoulders whom they trust only.
· Help her in day to day work- female love to get help from their mate in house hold duties. You can spend time together while working. Also a study shows that if you are working with your spouse in kitchen she will love to make love to you in their also. This means that kitchen can be your bed room if you spend some time in kitchen for working with your partner. If you are helping your women she will come to know that you are pleasing her and that will feel her important in your life.
· Appreciate her- women love appreciation. Appreciate her for her work, her look, her dress or her food. Appreciate her whenever you feel. Appreciation will give the feel of your emotions for her. She will be pleased to know you emotions. linkAppreciate her for giving importance her in your life.
· Loves her-lastly love her. Which is the best option to tell her how and what she mean to you. Beautiful love the beauty. Here you don't need to have words. Lets her feel by your touch and let the touch say what your emotions for her are.
These are some ways in which you tell her that she is really important in your life. Things only work on if you have true emotions for her or she is very cleaver to catch you if you are lying.